Creep feed process -- "Shu" production process using Zhengchang group patent, through high pressure expansion technology, raw materials in the elimination of the antinutritional factors at the same time, but also fully retained the raw material of functional material in the activity. It effectively solves the problem that raw materials can be treated by "puffing" by high temperature. The slots produced by the Shuhua process are equivalent to "all nutritive rice paste in infancy", and the suckling pig is easy to teach the grooves and does not get on fire.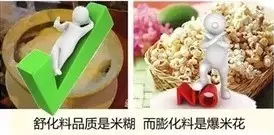 Creep feed on the market are mostly can only achieve high or high protein one, and with it will cause diarrhea of suckling pig. "Shu" teach Zhengchang feed suckling pig feed using core patented technology, strict control of the formulation design, process improvement, material selection process, to ensure that the products of high energy and protein, ensure the piglet growth rate at the same time not diarrhea, suckling pig grow fast.
A variety of different types of sweeteners, flavoring agents, according to their different characteristics and process, joining more than 20 years design experience formula of collocation use, improving the defects of single sweet, flavor, taste, smell, improve performance and stability, ensure its palatability, would like to eat pig long, easy to teach groove.

"Shu" teach Zhengchang feed according to the weaning piglets digestive physiological characteristics and practice of many years of accumulation of different types of special enzyme preparation, to ensure that the pig feed on easy digestion and absorption, so as to improve the daily gain.
"Shu" teach Zhengchang feed added company independent research and development of high protein whey powder and acidified milk replacer by acidification, fermentation technology of dairy products, to ensure that the pig feed taste good.
Zhengchang Shu creep feed added natural plant extract Fu Le patent products company independent research and development of probiotics and Xing Zi Kang milk, acidified organic acid and inorganic acid, the most suitable combination collocation, quickly reduce the pig intestinal acid. Weanling pig greatly enhanced disease resistance and immunity, effectively solves the technical problems of diarrhea piglets growth.